Release Date:
December 1, 2022
New! ACO Explore Tab
We have added an ACO tab to the Explore page that allows for comparison across all MSSP ACO's in Mosaic. Users have the option to add additional key metrics for analysis as well as filter the ACO's they want to compare by Beneficiary Location, Provider Location, and/or size of the Total Patient Population Beneficiaries.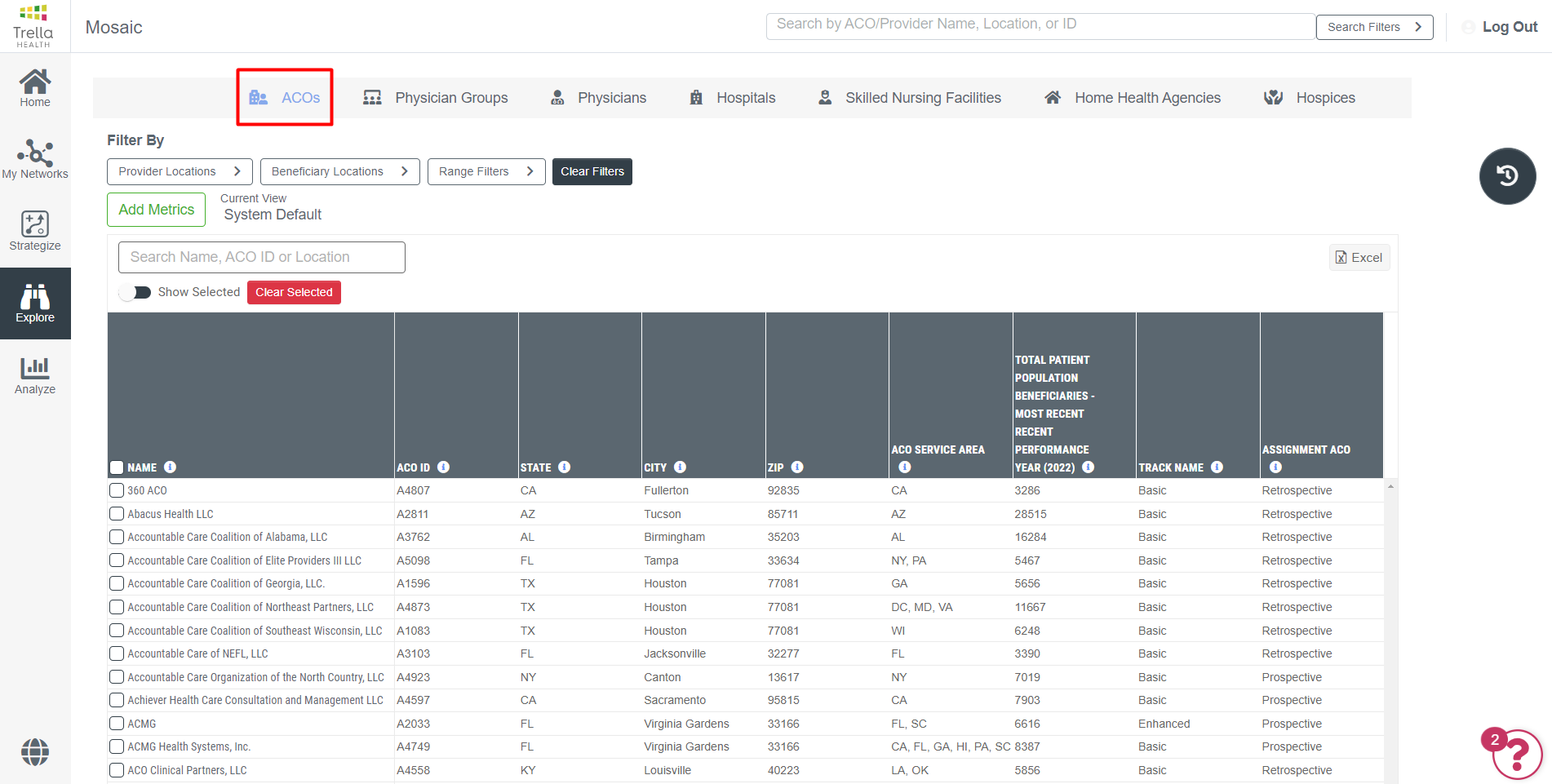 If you want to dive deeper into data for an individual ACO, you can click the hyperlink on the ACO Name from the Explore page and it will take you to that ACO's Analyze page.
For additional details on using the ACO Explore tab, please refer to the FAQ for How do the ACO Explore page and location filters work?
Q2 2022 Medicare FFS Data is Here!
This release includes new Medicare FFS metrics from Quarter 2 of 2022. Users may see shifts in data as a result of this change.
PY 2023 REACH ACO Attribution Metrics Updated
Now that we have Q2 2022 data available, we have the full two year attribution period that is used to determine PY2023 REACH claims aligned lives. The old PY2022 Prospective REACH Claims Aligned Lives count metrics in Explore have been replaced with the PY2023 REACH Claims Aligned Lives metrics.
Other Enhancements
We've updated the national normalization factors for 2021 and 2022 so users may see shifts in risk adjusted metrics as a result of this change.